Cesenatico
An ancient land of fishermen, today a lively and tranquil seaside resort ideal for family holidays, rich in services and proposals for adults and children. Not only the sea, but also a beautiful village to visit.

Places of interest
Cesenatico boasts a remarkable canal-harbour built in 1500 from an original design by Leonardo da Vinci. According to the intentions of Da Vinci and the city administration of the time, this canal was to reach Cesena, an inland city about 15 km from Cesenatico.
The new part of the city, which develops around Viale Carducci, an axis parallel to the waterfront, has been dedicated to shops, restaurants, amusement arcades, bars and pubs. On the waterfront, on the other hand, one can still admire historical villas built in the early 1900s and the former Veronese colony.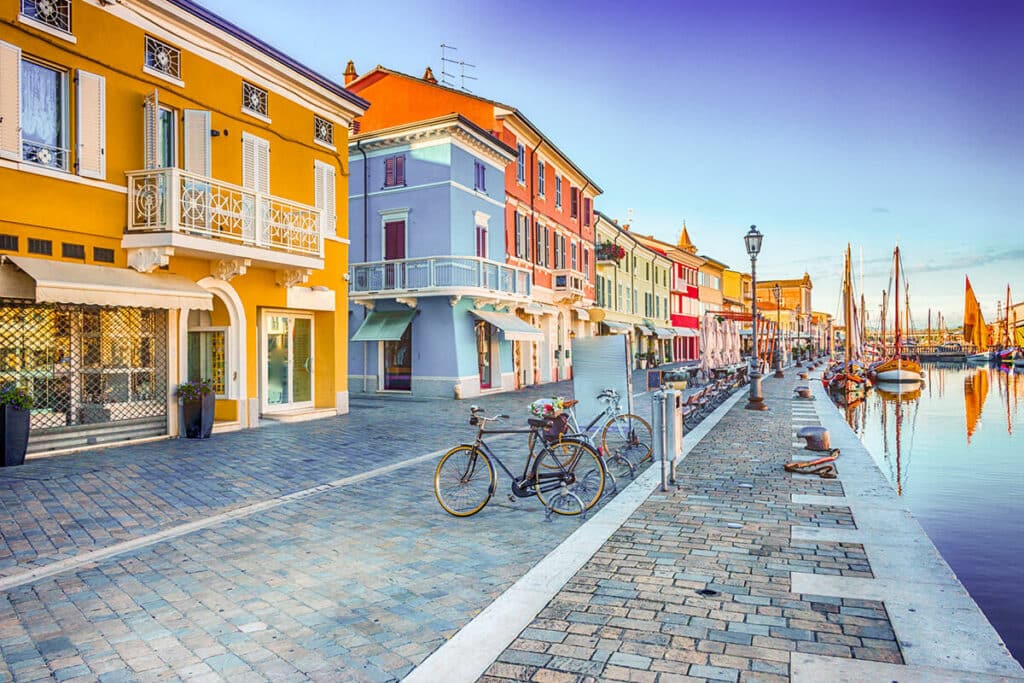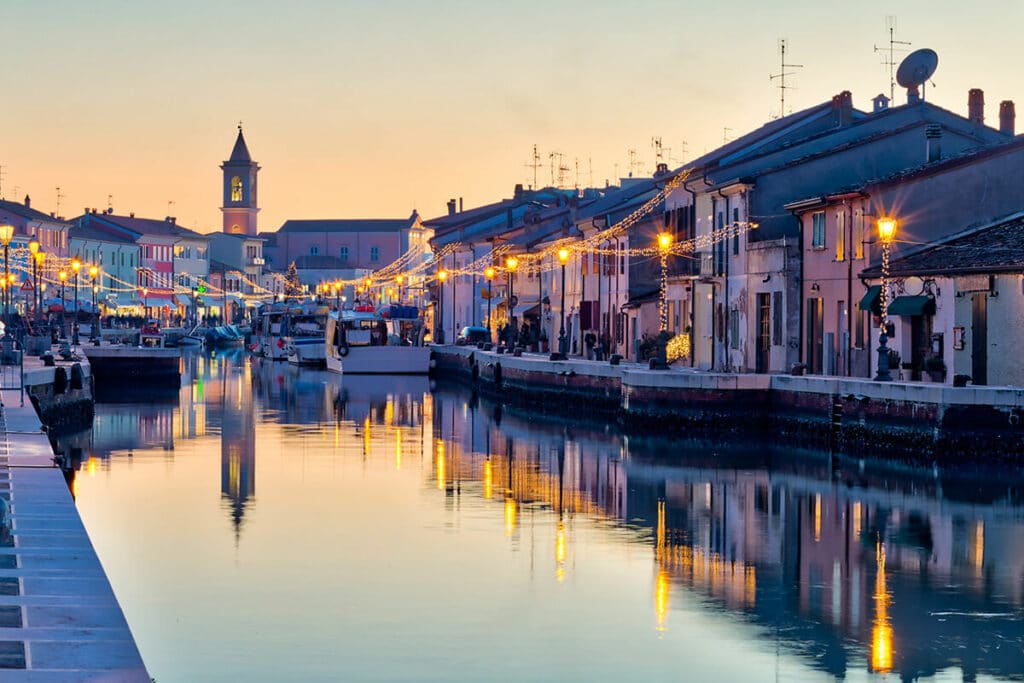 Culture and events
Cesenatico is the birthplace of the famous poet Marino Moretti, whose house on the canal port in the street dedicated to him can be visited. The Marino Moretti Biennial Prize for philology, history and criticism in the field of 19th and 20th century Italian literature was established in his honour.
Since 1971, Cesenatico has hosted the Nove Colli, one of the best known cycling marathon races. Since 1989, it has hosted the national phase of the Mathematics Olympiad. During Christmas, a beautiful nativity scene is set up on the boats of the Maritime Museum. In summer, La Notte Rosa is the most eagerly awaited and festive event on the Riviera, with free concerts in the squares and many events for the whole family, for one night and much more!

Offers
Our best offers

Contact us
Request a free quote
Why choose us
Calm, well-kept and modern environments
Modern swimming pool with solarium
Where we are
The Cross of Malta & Mexico Hotel is in an excellent location.
Subscribe to our Newsletter
and receive a curiosity about Cesenatico
Also stay updated with summer offers, news and more!